Chances are you've heard of the terms 'lawyer', 'solicitor and 'barrister' at some point in your life, often in relation to describing someone who works in the legal profession. With so much 
confusion surrounding these titles, it is no wonder that so many people use these terms interchangeably. While of course, they all describe a type of legal professional, there are key differences between the three terms. In today's article, we look into the difference between a lawyer, a solicitor and a barrister in order to clear the confusion up once and for all. Read on to find out more!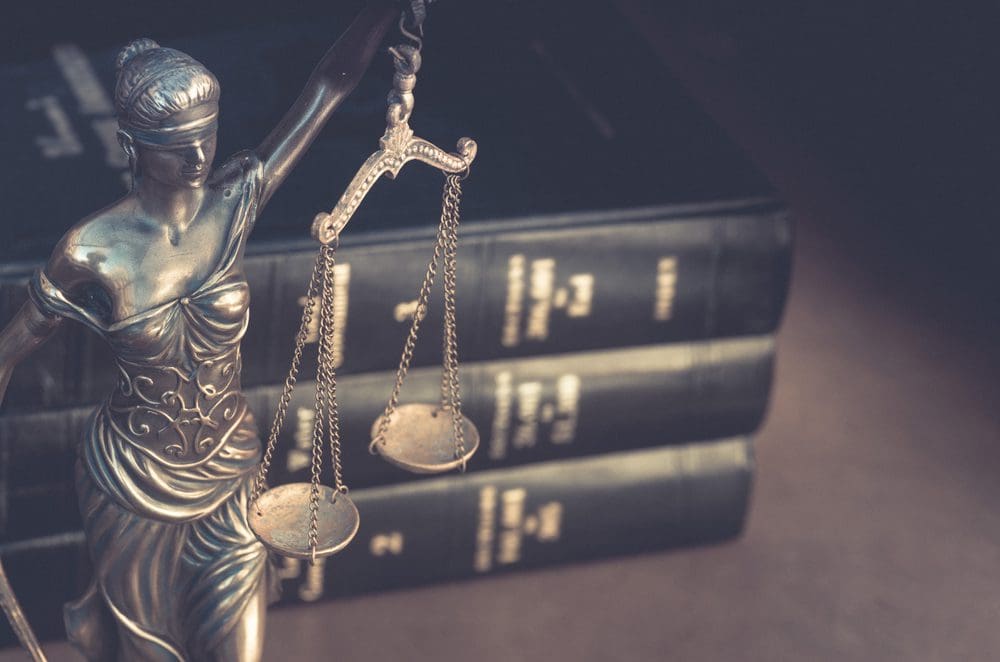 What Does A Lawyer Do?
First up - let's talk about what a lawyer does. As a standard definition, a lawyer is someone who is a Licensed Legal Practitioner and is thus qualified to give legal advice in one or more areas of law. The word "lawyer" is a blanket term that in most cases describes the whole legal profession. With this in mind, it is important to note that this is a term that also applies to solicitors and barristers. 
So, does everyone involved in the law sector identify as a lawyer? The answer to that is no -- in order to be able to call oneself a lawyer, one would have to obtain legal qualification such as a Bachelor of Laws or Juris Doctor degree.
Note: In Australia, the legal profession is divided into solicitors and barristers.
What Does A Solicitor Do? 
To be qualified as a solicitor in Australia, a legal practitioner has to hold a legally-defined qualification and be admitted to a supreme court of one of the country's seven jurisdictions. Solicitors are required to complete 18 – 24 months of supervised practice before they receive a practising certificate.  A solicitor undertakes  general aspects of giving legal advice to clients and conducting legal proceedings that often occur outside of the courthouse.
In most scenarios, a solicitor is the first port of call when someone needs legal advice on any particular issue that they are facing. Solicitors can also offer other services such as drafting contracts, protecting intellectual property and can also assist with the purchase and or sale of a business. A solicitor's responsibility is to handle the daily legal affairs of their clients.
Some of the other services offered by solicitors include:
Preparing documents for court

Negotiating between their client and a third party to come to agreements

Gather evidence for a case 

Calculate claims for damages, compensation and loss of earnings

Appearing in court (except when a barrister is needed)

Instructing a barrister for expert evidence to appear in Court for a client
Let's Talk About Barristers 
A barrister is someone who is an independent specialist advocate/ advisor in law. A barrister classically spends most of their time in court who spend most of their time in court. A barrister provides specialist legal advice in
specific
areas of law. Barristers spend much of their time representing individuals and businesses in court. One important factor to note is that a client cannot retain a barrister directly. In most cases, a solicitor will advise a client if a barrister is needed in their individual situation. 
One of the key differences between solicitors and barristers is that barristers working within a chamber are independent and able to work on different sides in the same legal dispute. Barristers are also prohibited from cherry picking their cases and who they represent due to the Cab Rank Rule. Solicitors who work at the same law firm, on the other hand, would not be able to  work on different sides of the same legal dispute due to conflict of interest. 
Services a barrister can provide if a case goes to trial:
Specialised knowledge of a specific area of law 

Knowledge of the rules of evidence and how they are applied

Comprehensive understanding of litigation tactics

Knowledge of the best way to prepare your case

The ability to persuade the Court of the merits of the case
In Summary
The term 'lawyer' is a blanket phrase used to describe the entire legal profession

When someone speaks of "their lawyer", they usually mean their solicitor

Most approach a solicitor when general legal advice on a matter is needed 

If you are involved in a complex matters that requires representation in court, you will require the services of a barrister 
__________
And there you have it -- the key differences between a lawyer, solicitor and barrister in Australia. Do you have a complex matter that you need legal assistance with? Call Oxford Partners at 03 9670 7577 today to speak to an experienced team member who will be able to guide you in the right direction.